When we 11 years ago installed DIY wooden windows into the existing hardwood casing 160 x h110 cm - one of the few furnishing that has not been stolen from the 10 years abandoned house, since not so easy to dig out - we had made the framing 4x40cm wide by immediately available NZ pine.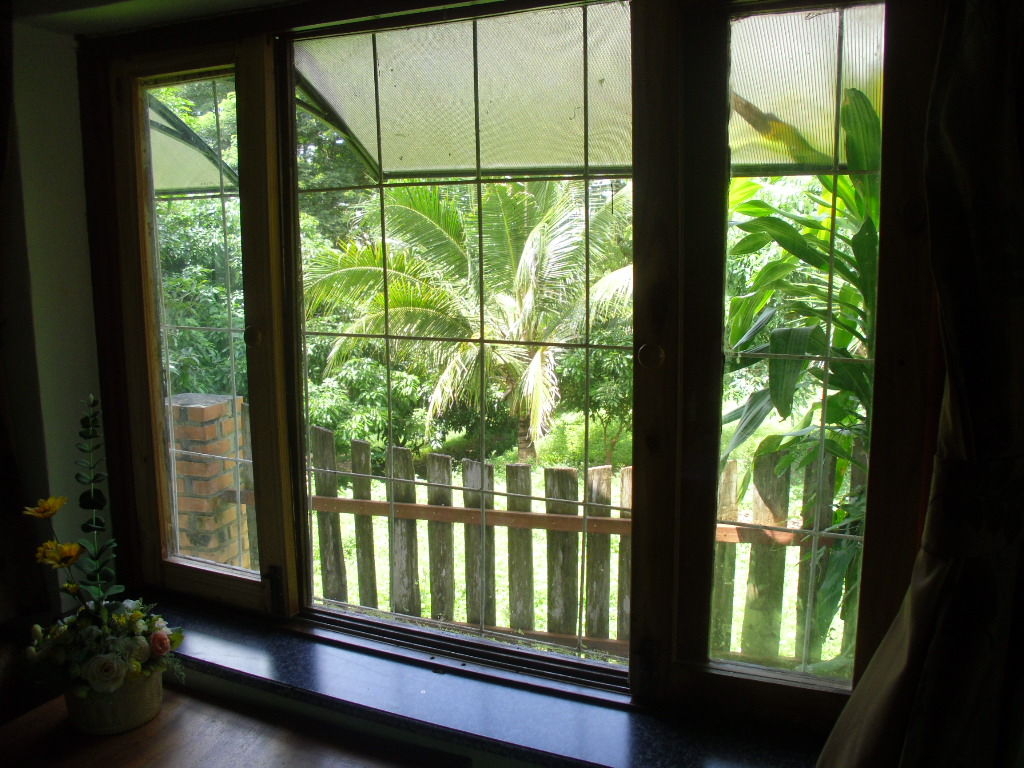 The sliding panes - each of two inner panes slides to the side overlapping a fixed pane at each side - are sitting by two small pulleys on alu rail 1 cm high. In the upper side the sash is sliding inside a wooden U- profile high enough to lift up the pane when installing on the rail.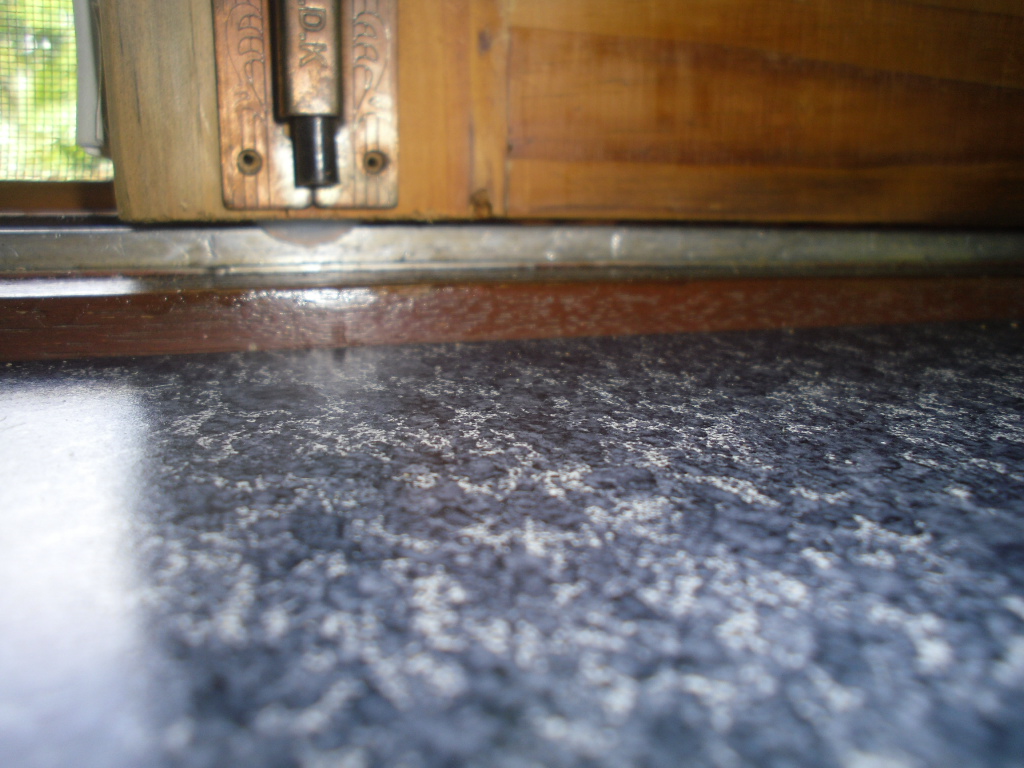 During the years the wooden framing got certain deforming, especially the ones exposed to direct SW sunshine. And since no pulley on the top installed the sliding had not driven always so smoothly.
Now, we have removed the sliding panes, shaved a bit the sash thickness to get it straight without any curvature, exchanged the pulleys by a better type with a stronger spring. And this time added the same pair of pulley also on the top additionally milled the slots. Even if not running onto a rail, they contribute to smooth sliding.
The fixed panes were sanded and lacquered without much surface shaving. It is interesting to see the difference between the wood color tone at frames just manually sanded and the ones that were shaved off by 1 - 2 mm. The shaving has removed the wood layer discolored over years into a darker shade. Therefore, the sliding panes are now somehow of lighter tone against the fixed ones. Within few months the color tones will get equalized again.
We paint the sashes by a transparent NC lacquer, perhaps not overly weather resistant as some more expensive outdoor paints, just making use of our usual available paint material used for varnishing kitchenware - food-stuff safe lacquer.
For sealing the overlap of the fixed and sliding sash in their closed position a flexible stripe 7 mm is glued to the fixed frame. And for a tight sealing of the two sliding panes in the closed position together another rubber stripe.
First, I had played with idea of milling an additional slot into the existing frames and install a second glass pane. However, abandoned that dream, from a practical reason:
The house during the days is not run with a/c, the windows just closed (if I do it). So, the transient difference of the inside and outside temperature is not so high to justify the increased investment.
And if I do not close the windows in the morning, why during the day to have the windows with double glazing open? And for the days when we run a/c for sleeping the difference of the night temperatures is again not so high.
The sill (stool) under the window is not a granite but a MDF with a painting simulating a marble structure, quite durable over years.