glooga wrote:Truss assembly
Very nice shape - real Thai.
So, the pool will be permanently protected from sunshine?
I used to install a temporary sheet (slam) for a partial shade just always for the hottest months (April, May, June) when the water reach some 33 C. It has not been always easy (and beautiful either) to install and later to remove.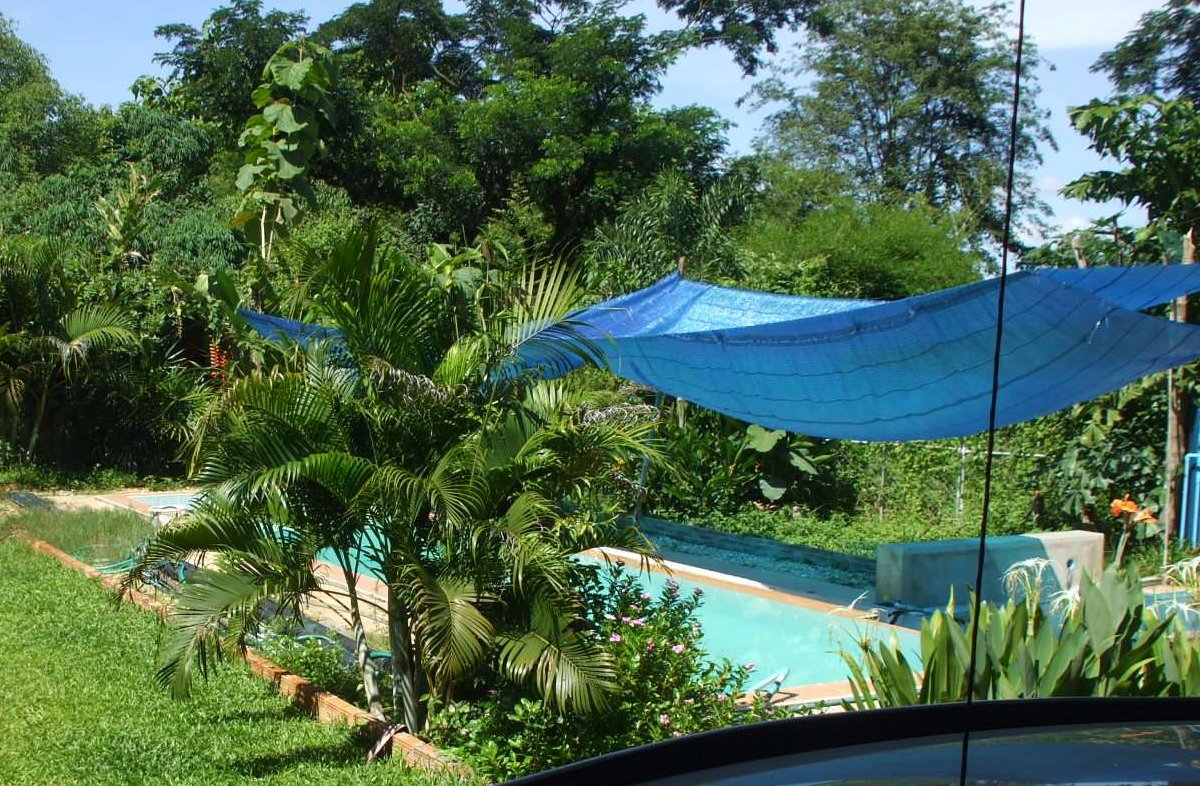 Now, I no longer install it, do not care much about the hot season, for old people the warm water is not so bad as a cool water. So, I just do not run the filtering during the hottest hours, hence, the lower water layers will not get warmed up so much. Then, a necessary (filtering 6 - 8 hours) is running only during the night hours when the air temperature is under 30C. And the water flows over a large surface of metal sheet and ceramic tiles, thus enabling to cooling down.
My more concern is about the cool season - just starting. Then my ingenious cooler is in function of a heater during high sunshine hour, shown in my thread
viewtopic.php?f=19&t=4736&start=30#p75009