Hi guys, just made the move here last week and been trying to figure out things along the way still.
Will appreciate all suggestions and advice on what to do or where to go.
Land is roughly rectangular in shape about 11rai in total. frontage to the small gravel road is about 85-95m. still waiting for surveyor to confirm the dimensions.
--> no chanote available at this stage for land around this area yet. its only "BorTor 5". We need to get the signature from the village head (happens to be the mother of my sister-in-law's husband) to get a house number for the land, then go to the amphur to have it stamped and legit. Once this is done then can we apply for a license to build and operate a trading business on the land and wait till the time when the area is developed enough before chanote can be obtained.
Qn: the explanation on the land... is it true? I'm still trying to read up on it.
Photo1.
Land with the tapioca crop still in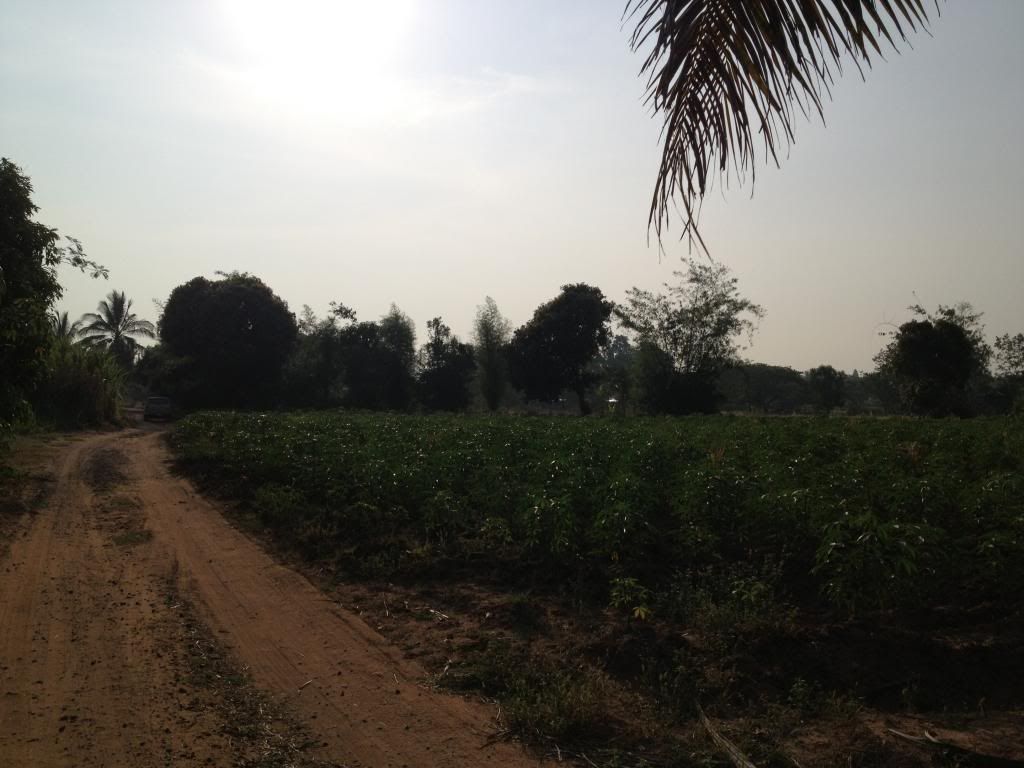 Photo2.
Brother in Law (BiL) bulldozing the land in preparation for levelling and compacting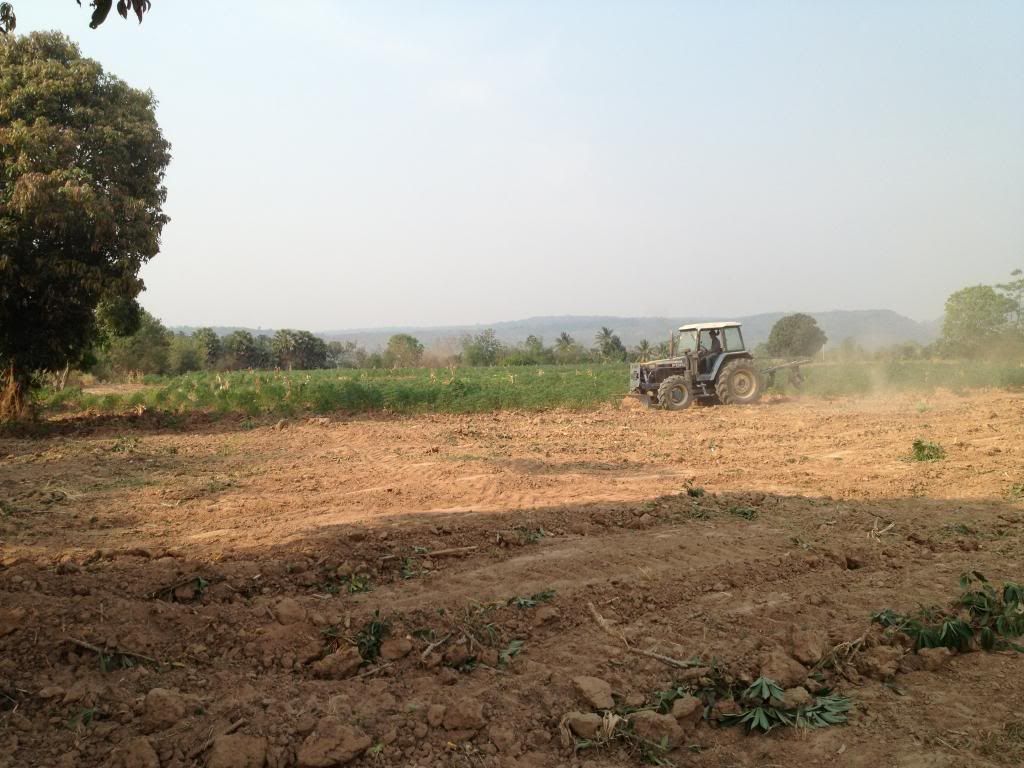 photo3.
Tentative layout for the main building.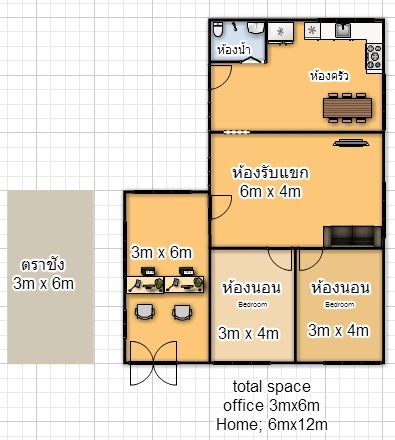 Single story with wall height at 4m. trying to figure out roofing, sewerage and all other details along the way. =.=
Low budget of 400k thb thus will be mainly thai style.
the local water guy recommended by the amphur office quoted 29kTHB all in to drill and set up a 4"nuit" water pump (1200L/hr pump).
Electricity wise, as our location is still out of the way, the amphur office is quoting me 6thb/nui (kilowatt?). if we were to tap into the established grid, it will be 3.2THB/nui. Only when we got the place set up and all then are we able to request to tap into the local grid.
Thus, currently im weighing the possibilities of just cabling in from the BiL's uncle place which is about 300m away
Today is sunday and everyone is busy with their own stuff thus nothing much getting done. will update again once more before songkran
my FiL, the "project manager"is coming over from Loei to help oversee the whole build process.
as for myself, i'm just doing what can be done to find out on costing and all.