Roof was a huge condsideration, and the wood framing and batons meant higher price but was in keepng with the ethos of using only wood and no compromises. However new wood was used so that it would fit the tiles, although the extra cost it was worth it. It is straight and machined unlike old wood which can be more of a hassle to get a perfect fit.
The original idea was to have exposed ceilings with clay tiles or wood shingle, however the budget was so tight, at double the price of concrete tiles there was really no way we could afford it. We went through many permatations, including cpac. We finally rested on the concrete tile after seeing it on a resort and was convinced that out of all the pro`s and cons this was the best of the bunch.
With the house in full swing is was great to see the detail being applied to the house, not over the top but subtle simple shapes.
And so the order was placed and promptly delivered, and so.........
A side shot from the road parrallel about 30m away, in total the roof costs were alot less then thought, i think in total for tiles it came to 44,000. This covered the main house, and the sala, but nothing was ordered for the extension. That we still have to do.....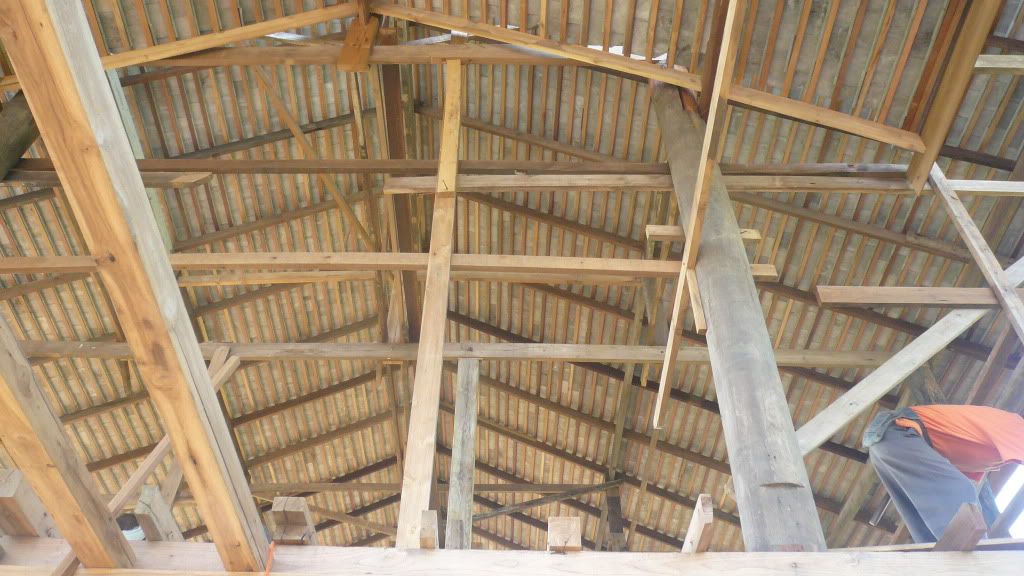 A look up internally through to the top. Below a look to the sala at the front covering the walkway up to the first floor.
Here below is the stair to the front of the house and the split level for seating, first the seating for guests, and then upstairs the seating for family lounging.
And so we are left with a front view of this......